Naloxone Education
Opioids are a type of chemical, often used in prescription medicines and illegal drugs, that can help people who are in pain. However, opioid prescriptions can be dangerous if they are not used the way a doctor or pharmacist advises you to use them, or if too much of the medication is taken at one time. Taking too much of a medication at one time is called an overdose. We can decrease overdose deaths by understanding what an overdose is, knowing how to stop an overdose from happening, and learning how to safely store medicine.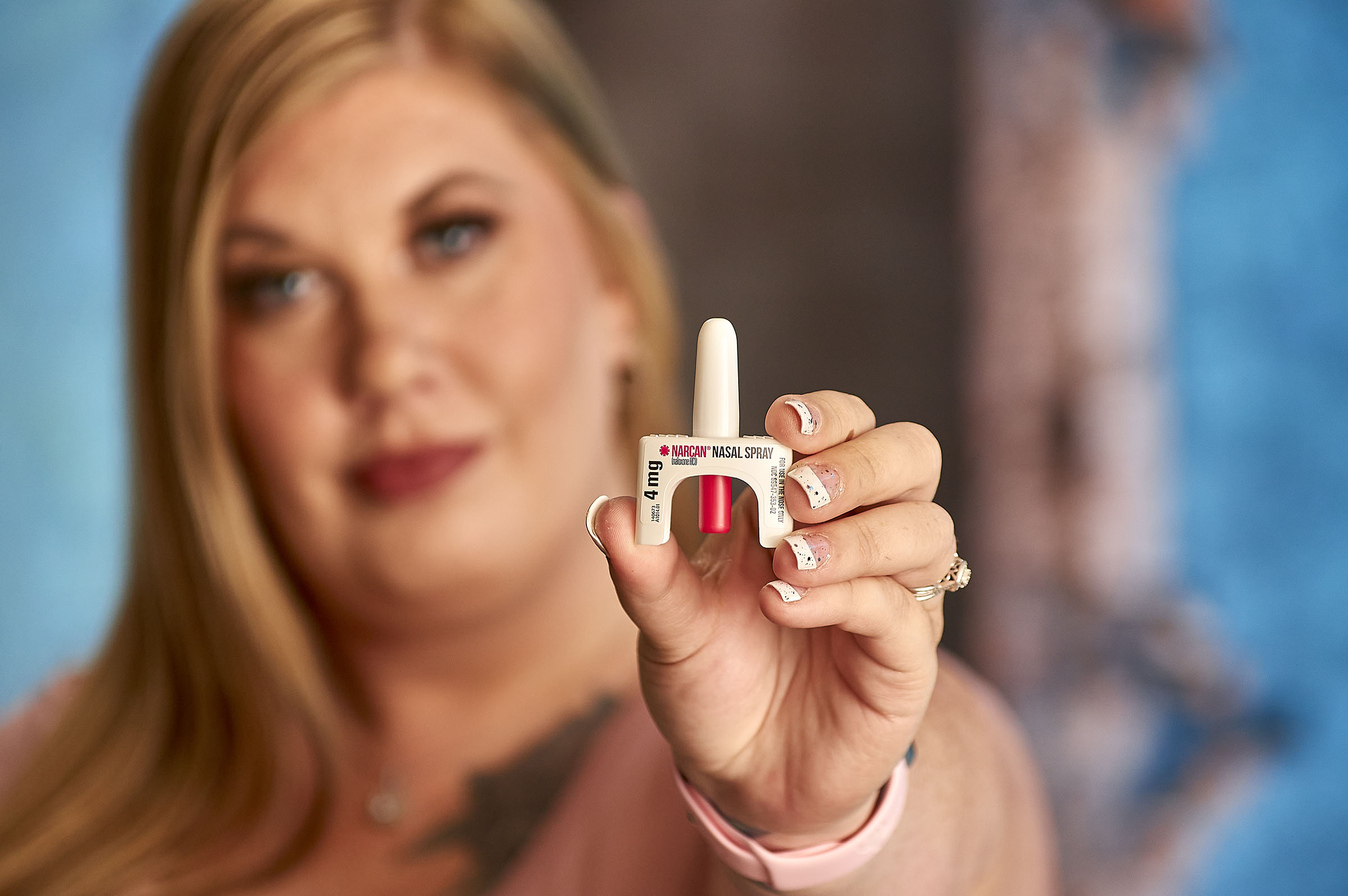 Naloxone Stops Overdose
What is Naloxone? Naloxone is a medicine that stops an opioid overdose. It works quickly to help a person who was having trouble breathing due to an overdose to be able to breathe again. Even if opioids are mixed with other medicines or illegal drugs, naloxone can still work. The closer to when an overdose occurs the more likely naloxone can be used to help save someone. So, if you think someone you know may have overdosed, call 9-1-1 and administer naloxone.
Anyone can overdose. One of the best ways for family and friends to prevent death from an overdose is naloxone, a medicine that can stop an overdose. Naloxone can work in minutes to stop an overdose and save a life.
Naloxone is safe.
Naloxone does not cause bad reactions to a person's health.
Most types of naloxone can be given by anyone.
After you give someone naloxone, be sure to get help from medical professionals. If someone seems to be experiencing a drug overdose, call 9-1-1 to help get the person to the hospital so they can see a doctor as soon as possible.
The U.S. Substance Abuse and Mental Health Services Administration (SAMHSA) developed a video to explain how naloxone can help communities.
There are several types of naloxone that you can use to help someone having an overdose.
Naloxone Nasal Atomizer comes in the form of a kit. There are three pieces: a tube, the bottle of naloxone, and an atomizer (a cone that is put into a person's nose). After the three pieces are put together, the atomizer is placed in the person's nose. As the bottle of naloxone is pushed into the tube, the naloxone is sprayed as a mist into the person's nose.
Naloxone Nose Spray, is another type of nose spray but it does not have to be assembled before use. To learn more, visit https://www.narcan.com/.
Injectable Naloxone comes in a single dose that is injected into the person's thigh, shoulder, or bottom. The shot can be given through the person's clothing.
Autoinjector Naloxone is another injectable version which is packaged in a small box with audio-recorded instructions which explain how to administer the medicine. This type of naloxone is offered by many companies and is referred to by its brand name (an example is Evzio).
Myth vs. Fact
As naloxone has become more accessible, people have wanted to learn more about it. Sometimes the information shared is not accurate though. It's important to understand the difference between the myths and facts about naloxone.
MYTH: Because naloxone is easier to get, more people will use drugs and overdose.
FACT: Using naloxone to stop a drug overdose gives a person a second chance to live. When a person has been saved from an overdose, they can receive medical attention for their illness. After an overdose, a person has access to doctors and other health care providers who are able to help and support them. More support means a chance to have a better life.
MYTH: Naloxone is another drug that can be misused and hurt people.
FACT: Naloxone is safe and stops overdoses. There is no way for naloxone to be used in a way that hurts anyone. Naloxone cannot be misused to get high. Naloxone, when used, cannot cause an individual to go into withdrawal for opioids immediately. If a person who is not overdosing is given naloxone, nothing harmful will happen to them.
MYTH: Naloxone can be used before drug use to prevent or stop an overdose.
FACT: Naloxone cannot be used before drug use to stop an overdose. Naloxone only works after an overdose starts.
Where can I get Naloxone?
Pharmacies
West Virginia has a "standing order," which means you can go to a pharmacy and ask for naloxone without seeing a doctor first. You do not need a prescription and an insurance company will often help pay for the medicine. You can check with your insurance company to know if you will have to pay for the naloxone when you get it from the pharmacy, or if your insurance will cover the cost.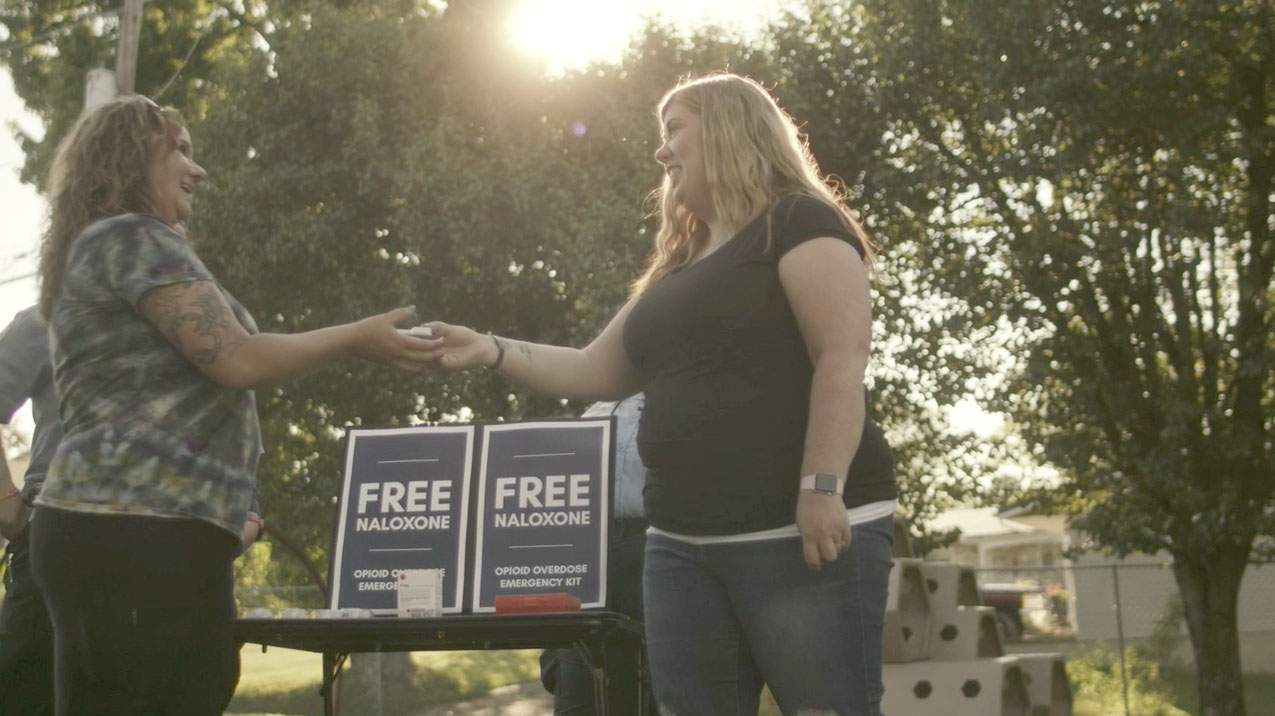 Pharmacies Dispensing Naloxone in West Virginia
There are also West Virginia community organizations that give out free naloxone nose spray and intramuscular naloxone. Between October 2019 and November 2020, these organizations gave out more than 55,700 free pieces of naloxone. When distributing naloxone, the organization members teach when it should be used as well as how to use it to prevent an overdose.
Learn How to Use Naloxone
Learn how to use the different types of naloxone to stop an overdose.
For a printable resource, visit the West Virginia Office of Drug Control Policy's website.
Dr. Lindsey Acree at the University of Charleston may be contacted to request naloxone or training on naloxone administration at naloxone@ucwv.edu.
Learn Where to Keep Naloxone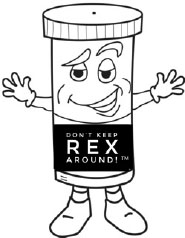 If naloxone is kept at a temperature that is too hot or too cold, the medicine starts to breakdown and will not work as well as if it was stored following the directions on the box. Keeping naloxone at the right temperature means that there will be enough medicine in the bottle to stop an overdose. Different types of naloxone might have to be kept at different temperatures. The box provides instructions on storage to keep the naloxone at its freshest and also lists the expiration date.
Most naloxone needs to be kept at room temperature, away from light and in the box or plastic it came in. If the date on the box has only a month and year, the naloxone can be used until the last day of the month.
If naloxone is kept in a vehicle, call the West Virginia Poison Center before using it. The Poison Center will be able to tell you if the naloxone is still safe to use or if it should be thrown away.
The West Virginia Poison Center: 1-800-222-1222
Safer Drug Practices
Everyone has the right to be healthy and take care of themselves. Using illegal drugs can make people more likely to develop certain health problems or illnesses for the rest of their lives. There are ways for those who use drugs to stay healthier.
Harm reduction helps keep people who do something dangerous as safe as possible while they are doing it. For example, we know smoking is dangerous because it is known to cause cancer. A person who smokes may not be ready to stop smoking, even if the people around them want them to stop. To make sure that a person who smokes is as healthy as they can be, encourage them to see a doctor once a year. The doctor can help them learn to watch for changes in their body and to understand what the changes might mean. Certain changes could show a need to come back for a cancer screening more than once a year.
Harm reduction activities are meant to be used for a short amount of time, until the person chooses to stop engaging in the dangerous activity and gets help. These activities not only help the person, but also lessen their need for community support resources.
Harm reduction activities make it less likely that a person with substance use disorder will develop hepatitis B, hepatitis C, HIV, heart infection or experience overdose. Health care facilities in West Virginia that help with harm reduction activities are called harm reduction programs. A harm reduction program follows certain guidelines and rules and connects individuals with a substance use disorder to medical professionals to treat their illness through services for recovery, behavioral health, and other medical needs.
Get Supplies to Stay Healthy
Harm reduction programs (HRPs) can give people with a substance use disorder medical supplies that keep them safe from getting sick. To learn more about harm reduction programs, contact the HRP Coordinator at the West Virginia Department of Health and Human Resources, Bureau for Public Health at 304-356-4677.
The supplies that harm reduction programs can help provide include:
Sterile syringes (varying sizes), cookers, alcohol swabs, tourniquets, cotton, sterile water, band-aids, vitamin C powder, fentanyl test strips, and personal protective equipment, like gloves or masks.
Boxes to safely store used needles. When a box is full it can be given back to an HRP to be thrown away safely.
Fentanyl test strips to check to see if a drug contains fentanyl. A small amount of fentanyl can cause an overdose. Click here to learn more about fentanyl test strips and how to use them.
Ways to Be Safe and Stop an Overdose Before it Happens
Stop the spread of infections. Wash your hands with soap and water first, only use new supplies, do not share your supplies—including water, cotton, or cookers—and swab your skin with alcohol. Change the spot on your body used as an injection site, and clean water. Learn more about how to take care of yourself when injecting drugs.
Make sure to not use drugs alone. In case of an overdose, call 9-1-1. If you are alone though, ask a friend to sit with you on the phone to be able to call for emergency medical services. Have someone check on you. Keep the doors unlocked to allow help to get to you.
Start low and slow. The strength of a drug is different every time. It is better to be careful when using a new supply or buying from a new supplier. After drugs are ingested, they cannot be removed from the body immediately, making it harder to avoid an overdose. If you are using drugs from a new supply or supplier, use smaller amounts to avoid accidental overdose.
Illicit drugs are not made the same. Any drug made and bought that is not from a pharmaceutical manufacturer or a licensed pharmacy can have different strengths. These are called illicit drugs and they can be much more dangerous. If taking an illicit drug, the use of fentanyl test strips can help lower the risk of overdose.
Use one substance at a time. Polysubstance use, or using more than one drug at a time, increases the chance of overdosing. When opioids are combined with other medicines or chemicals, such as benzodiazepines or other psychotropic medications, an overdose is more likely to happen.
Learn how to use naloxone to stop an overdose
Tolerance to a drug occurs over time from steady use. The body can get used to everyday life activities while using a drug and, over time, a larger amount of the drug or shorter time in between using happens. Loss of tolerance is when someone's drug use stops, and his or her body begins to get used to living everyday life without the drug; this can also happen when a person starts to take medicine to get better from the illness of opioid use disorder. Medicines prescribed to people with an opioid use disorder (MOUD) include Suboxone or Naltrexone. When a person's tolerance for a drug is lower, it is not safe to use opioids in the amount that was used before when they were still using drugs as this could cause an overdose. If a person with reduced tolerance uses opioids, it is safest to use small amounts to stop an overdose from happening.
Who can overdose because of loss of tolerance? People who:
have a changing opioid medication treatment plan
are discharged from the emergency room or hospital after experiencing an overdose
have finished an opioid detoxification program
have not used opioids for a long time
have in the past had an opioid use or misuse disorder and are released from a correctional facility
are receiving medical attention for an opioid use disorder and have a problem with their treatment plan
Get Naloxone and Stop an Overdose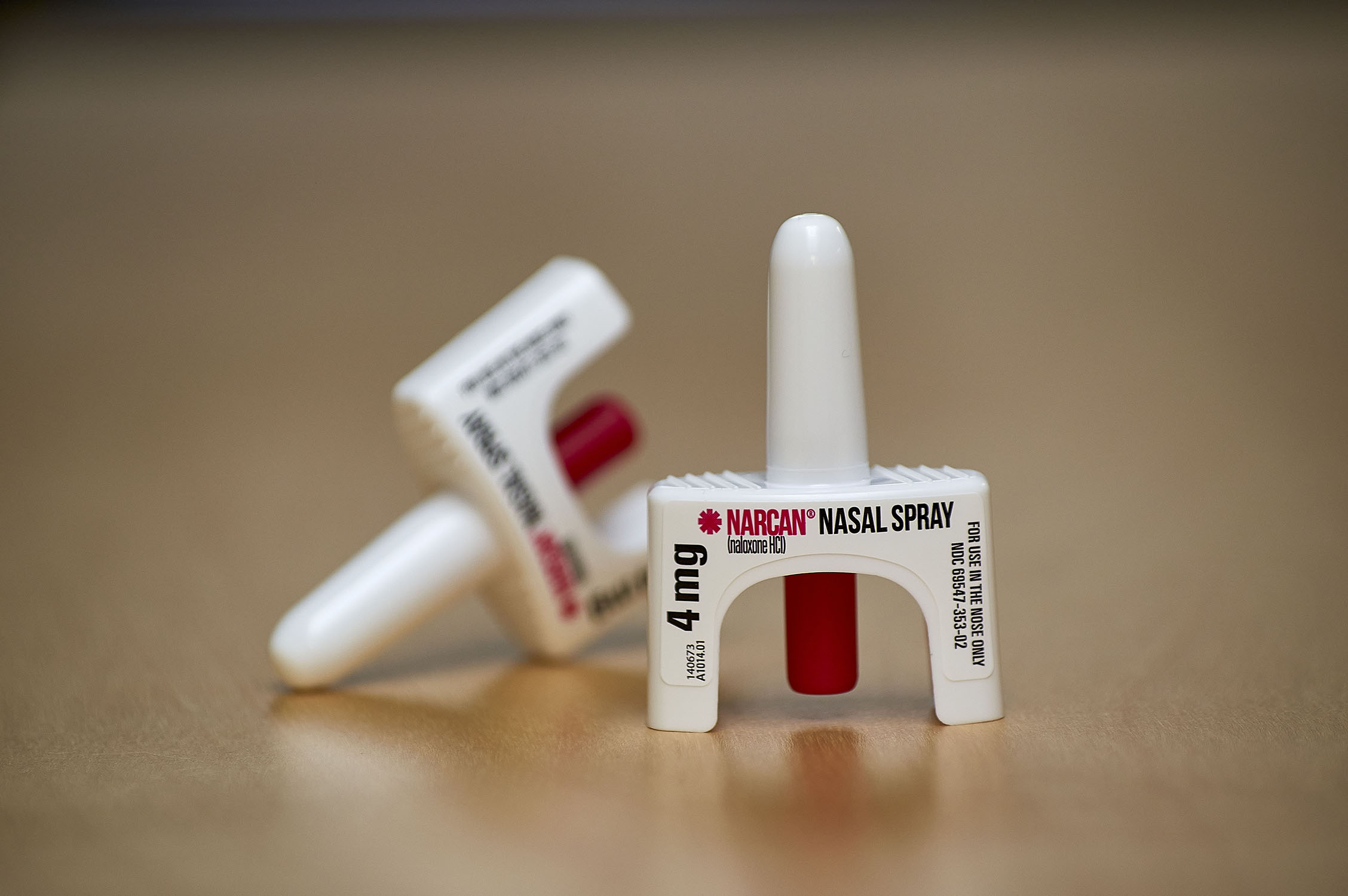 Fentanyl is found in many street drugs and can make you overdose quickly. To stop an overdose from happening, recognize the signs of an overdose and know how to use naloxone.
Always keep naloxone around, even if you are not using drugs. Ask friends and loved ones to keep naloxone around. Naloxone is the only way to stop an opioid overdose.
The Good Samaritan Law is a law that means you cannot get arrested if you call 9-1-1 when someone is overdosing.
In 2020, the West Virginia Legislature passed a law known as the Angel Initiative, which allows the West Virginia State Police to take a person with a substance use disorder to medical professionals if they come to a State Police department asking for help. To access this help, the individual must call the State Police department before arriving. If the person asking for help has no other problems with the police, he or she cannot be arrested for having drugs or the supplies for drugs with them. A State Police trooper will take the person to a doctor or other medical professional for substance use disorder as fast as they can. Help through the Angel Initiative is available 24 hours a day, 7 days a week.
Know Your Status, Get Tested
Get tested once a year for HIV and hepatitis C. Harm reduction programs, substance use disorder treatment facilities, and medical facilities can test you or help get you to a place to be tested. If you have a wound or abscess that does not get better on its own, you need help from a doctor or medical professional.
What to Do When an Overdose Happens
People can overdose on both drugs prescribed by a doctor and illegal opioids. You can save a life by giving a person who has an overdose naloxone.
What a person who has overdosed may look like:
Face is white or white and sweaty
Fingernails or lips are blue or purple
Breathing slowly or not breathing at all
Making sounds while breathing that are not normal, like gasping, gurgling or loud snoring
Floppy arms, legs and neck
Cannot speak
Will not move or talk when yelled at or touched
If you think someone is having an overdose:
1. See if the person will move or talk when you:
Say the person's name loudly.
If this does not work, strongly rub your fist into the middle of the person's chest or rub your fist on the person's upper lip.
DO NOT put the person into a cold bath or shower. Doing so makes it more likely that the person will fall, drown, or go into shock.
If the person hears their name and talks or moves, see if he or she can stay awake and breathe.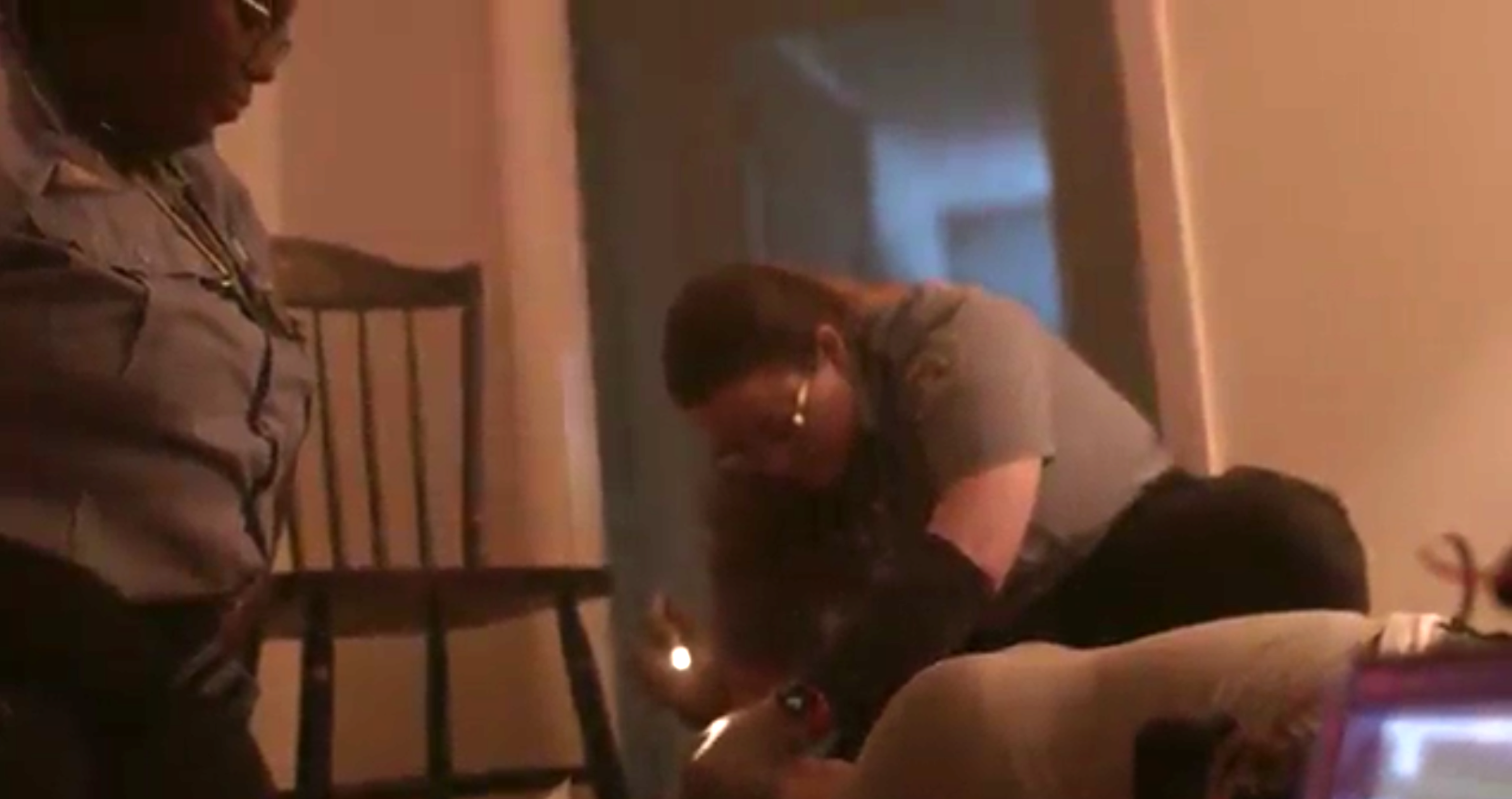 2. Call 9-1-1.
AN OPIOID OVERDOSE NEEDS MEDICAL ATTENTION RIGHT AWAY.
On the call, simply state: "Someone is unresponsive and not breathing."
Be sure to give the address of where you are or a very good description of your location so that the medical team can find you.
3. If you can, give naloxone.
If the person overdosing does not wake up within 2 to 3 minutes after giving them naloxone, give them a second dose of naloxone. Both the nose spray and naloxone auto-injector are in a box that contains two doses of naloxone.
Assume the overdose happened because of an opioid. If you can, give naloxone whenever an overdose happens. Remember, if a person is overdosing and the drug causing the overdose is not an opioid, the person will not be hurt if you give them naloxone.
4. Help the person breathe.
Rescue breathing, breathing air into another person's mouth to help them get oxygen, may be lifesaving.
Rescue breathing can help a person breathe and can be used with chest compression—pushing on a person's chest to help blood move around their body—if the person's heart is not beating.
5. Watch the person closely.
Stay with the person and help keep them warm.
Watch closely to see if they stop breathing again and need more naloxone. The person should be watched for 4 hours after the last naloxone dose was given to them.
After naloxone, most people start to breath on their own again in 2 to 3 minutes after you give them naloxone. (Keep using rescue breathing if needed while you wait for the naloxone to work.)
Because naloxone is a medicine that helps for a short period of time, it is possible the person could still be affected by the overdose and stop breathing again. This is why it is important to get the person to a hospital as soon as possible, even if the person looks and feels better after naloxone.
Put the person on his or her side in the "recovery position" if you must leave them alone. This will stop him or her from accidental choking.
Using, Storing and Throwing Away Medicines Safely
Using Medicine Safely
Opioids and other medicines can help people who are sick or in pain. These drugs can be used safely, but only if used how the doctor or pharmacist prescribes them, and if you are regularly seeing that doctor. Make sure before leaving the pharmacy with opioids that you understand how the doctor wants you to use the medicine correctly and safely.
If you are given an opioid, please talk with your doctor about getting naloxone to make sure that you and your family are safe if an overdose happens. You can ask the pharmacist when you collect your medicine if you can get naloxone. You can get naloxone from community groups; see [Insert placeholder for ODCP naloxone locator]. Even if you think you or a family member will not overdose from an opioid prescription, it is safer to have naloxone and know how to use it in case an overdose happens.
Store Medicine Safely
Safe medicine storage can help stop drug misuse. Keeping medicine safe and away from others keeps children, pets, family members, and visitors safe. Safe storage is not just a smart idea, it is a responsibility each person has to their family and community.
Tips for Storing Your Medications
Lock all medicines in a cabinet, safe, or private drawer.
Keep your medicines stored where children cannot get them.
Store your medicines in the bottles they came in.
Medicines that end up in the wrong hands can be dangerous and may hurt others. Do not let that happen. The cost can be losing a loved one.
Many people who misuse medicines get them from family, friends, and even strangers. You can make a difference by keeping track of the medicine you have, by being careful with where and how you keep medicines in your home, and by safely throwing out unused medicines.
Participate in National Take Back Day – The Drug Enforcement Administration (DEA) hosts a national Take Back Day twice a year. Check out this website for more information.
Safe Disposal at Home – Check out the information below to learn how to safely throw out medicine.
DEA printable page: The Drug Enforcement Administration gives information on the right way to throw out unused medicine.
Food and Drug Administration (FDA): Helps you learn what to do when throwing out expired, unwanted, or unused medicines.
Drop Boxes Near You – You can look for a drop box or drug take back location near you at the internet links below. Call before you go to make sure they are still collecting medicine to safely throw away.
DEA's Diversion Controlled Substance Public Disposal locator
National Association of Boards of Pharmacy's Drug Disposal Locator Tool
For more information on medication safety, visit the West Virginia Drug Intervention Institute website: https://www.wvdii.org/medication-safety.